House Exterior Redo
(Summer 2007)
House Before
The house as I bought it. See where the shutters used to be.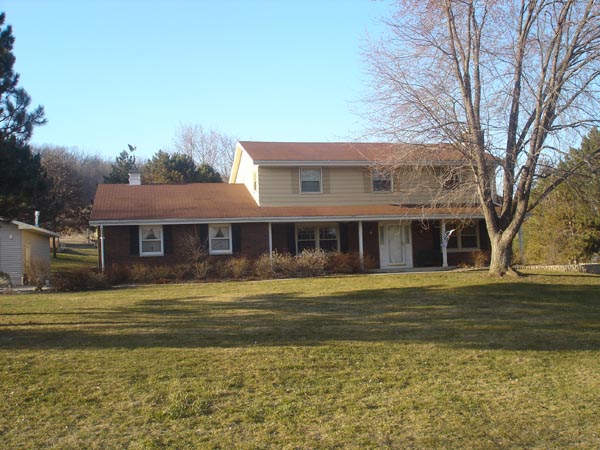 Look closely at the sofits. I realy like the pulled down ones on the left. The rusted lights are nice too.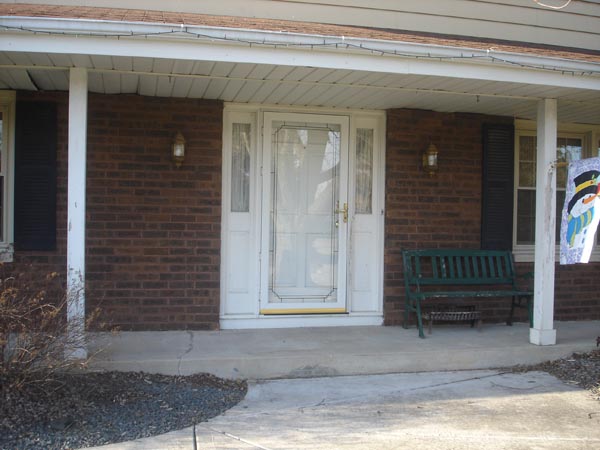 This is the worst post. They where 1 by over a 4x4. On this one the 4x4 was rotted up about 6 inches.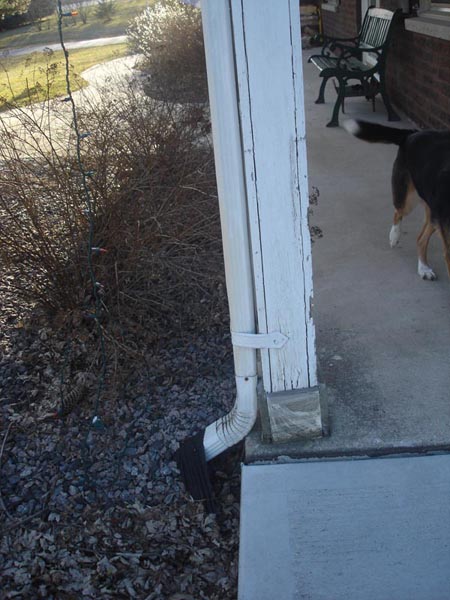 Notice where the screen porch was enclosed.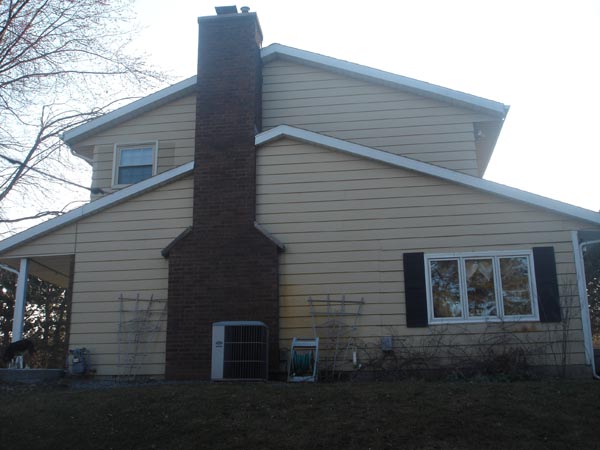 Nice foam glued on the bottom of the window.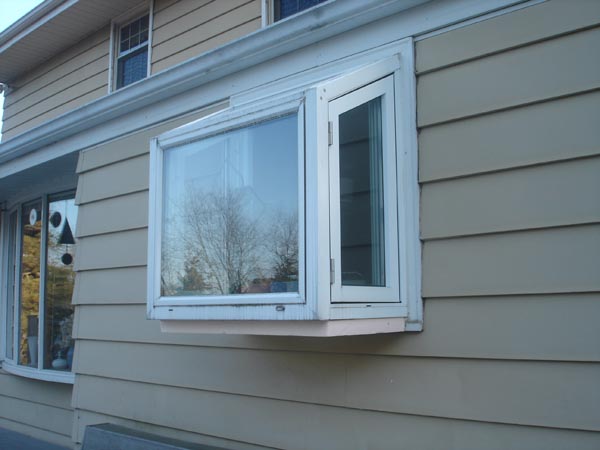 Nice missing downspout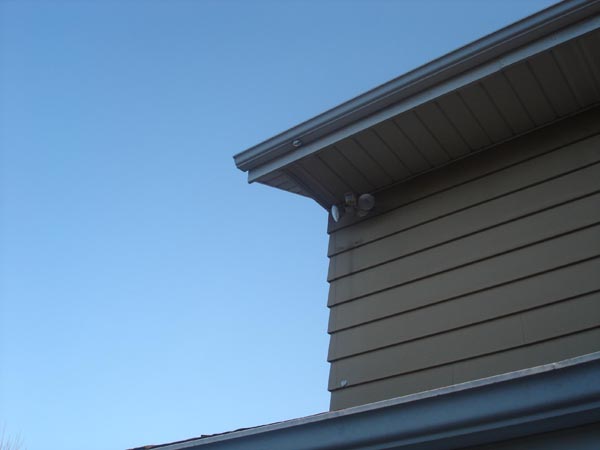 House During Construction
After removing the front soffit. I replaced the pillars with round fiberglass ones.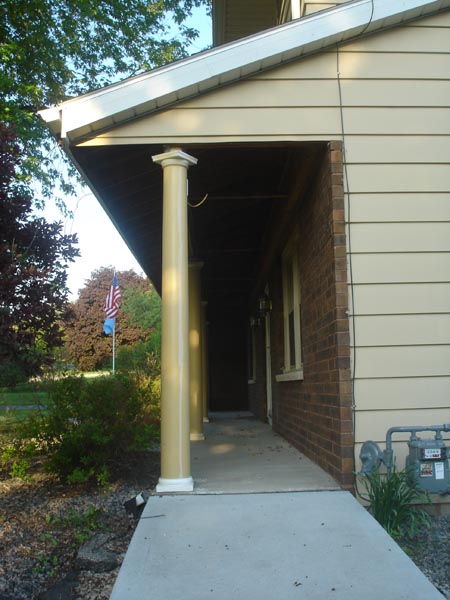 After removing the siding, we tyveked the whole house.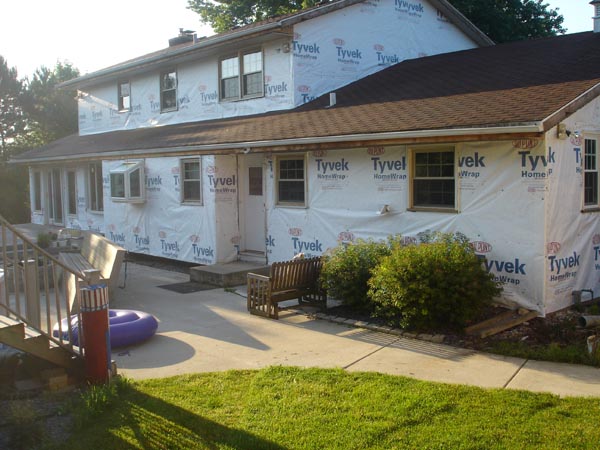 I had the soffits, facia and gitters replaced. They also wrapped the wood trim with aluminumn. This window looks ten time better. Then I had the roof replaced.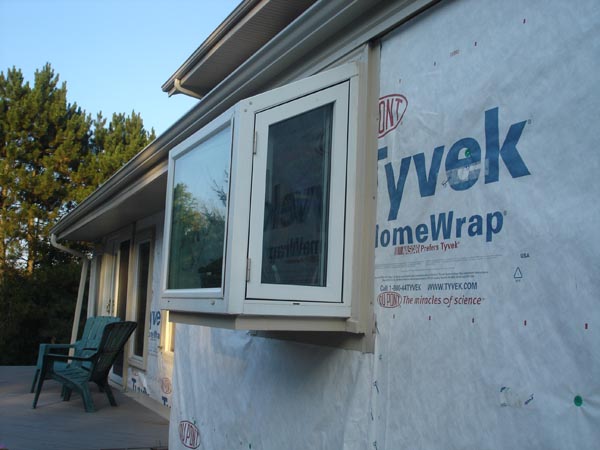 I painted the front door trim and replaced the lights. I still need to paint the door and the storm door.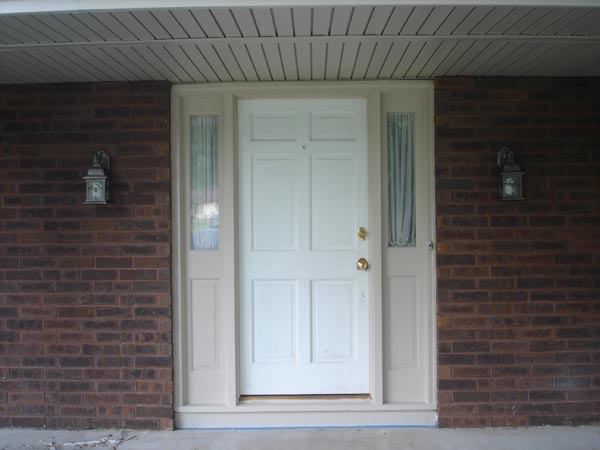 Siding in progress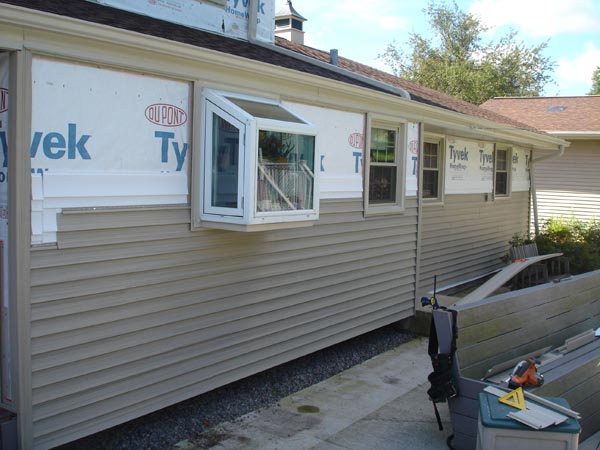 Finnished Product
I hade them put a downspout on both sides of the upper gutters. they also used the larger downspouts.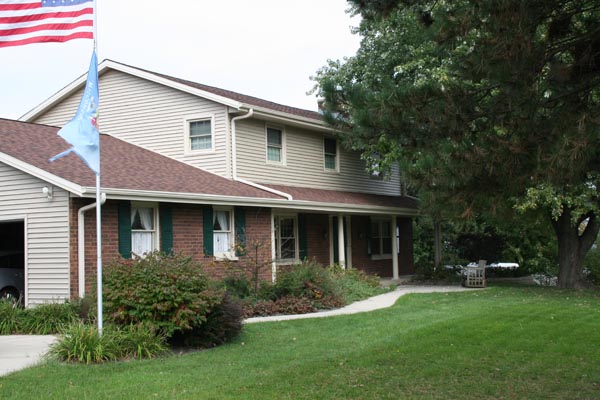 The shutters, front door and storm door was all painted hunter green.