Samantha's Potty Chair
I built this potty chair for Samantha. First use the potty mode.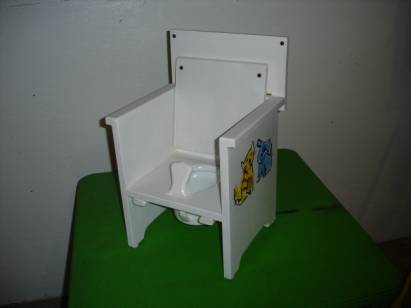 Then just fold down the steps and use it to reach the sink and wash your hands.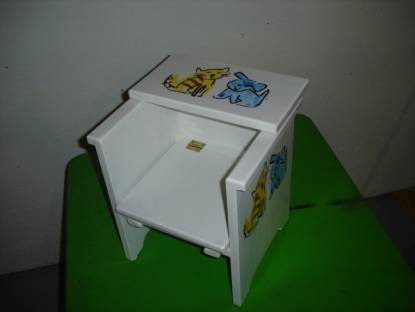 It took me one weekend to make it. It took me another 2 weeks to paint it. I started with a coat of primer and two coats of white paint. The cat and dog where created by scanning in the picture off a towel. I printed this image on overhead transparencies. I then cut out different colors on each transparency creating a stencil. I used these stencils to create the image. I then brushed on a single coat of polycrylic.